Streamline Your E&P Workflow
Access All Five Software Modules For One Low Monthly Price

Neuralog Pro is a new all-in-one integrated system which incorporates all Neuralog modules for one price. With Neuralog Pro you can easily organize your data efficiently and accurately to streamline your E&P workflow. Ideal for independents and enterprises that need easy access to their geological data.
Neuralog Pro is available in the US and Canada via a low-cost monthly subscription and includes access to the entire suite of Neuralog software solutions including: NeuraLog, NeuraSection, NeuraMap, Desktop, and NeuraView.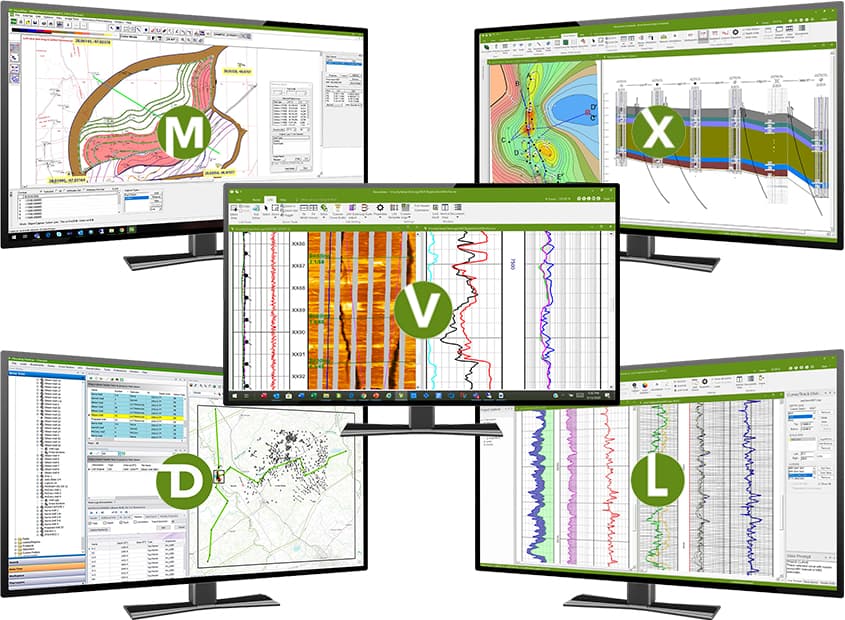 "I love the new NeuraLog! The auto tracing is more crisp and accurate. Overall it's so much easier to use."​
Texas-based Oil & Gas Independent​
Frequently Asked Questions
What is the length of term for a Neuralog Pro subscription?
Neuralog Pro subscriptions are available for monthly or annual terms.
How are subscriptions renewed?
Customers are contacted in advance of subscription expiration via email and/or by a representative. Additionally, customers may reach out to their representative to discuss renewal and changes in their environments that may impact subscription usage.
Do you offer evaluation licenses?
We offer a monthly subscription that can be used for evaluation of one or all of the Neuralog modules.
Contact Neuralog at sales@neuralog.com or 1-821-240-2525 x127
Evaluate and display all available geological data to efficiently present the total play.