High Speed Color Laser Well Log Printer/Plotter

Neuralog Z4 takes well log printing to a new level, delivering prints faster than ever with less paper waste. The Z4 uses environmentally-friendly Unison Toner, producing rich, dramatic colors at speeds of 11 inches per second. 
NeuraView software completes this all-in-one solution to provide everything you need to print well logs from standard industry formats as well as other standard-sized office documents.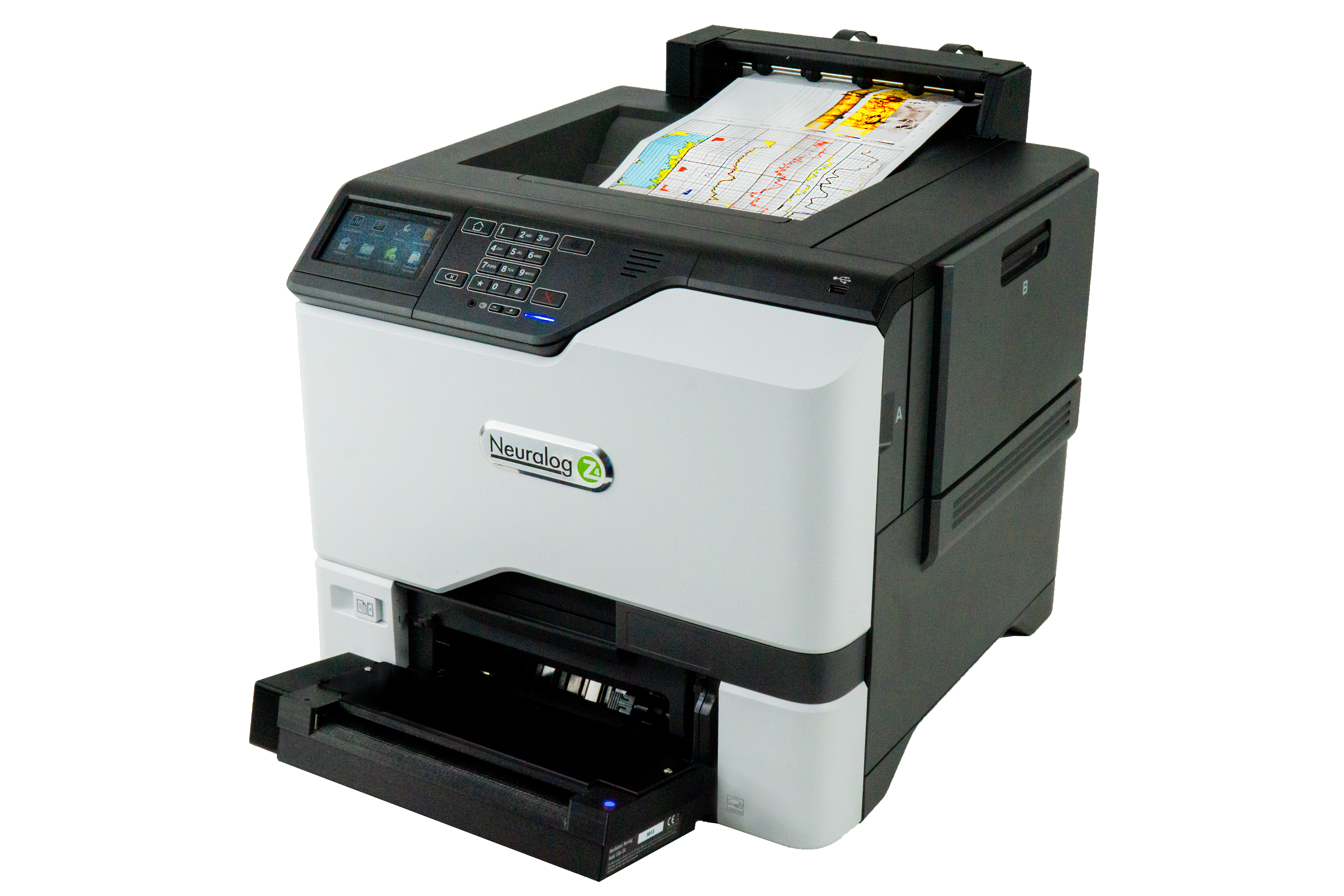 The Neuralog Z4 is an eco-friendly green machine. This versatile printer/plotter offers standard cut sheet printing for well log reports and doubles as a printer for standard office documents. In addition to energy-saving options to reduce power use and toner consumption, the Z4 uses environmentally-friendly Unison toner with a worldwide cartridge recycling program in over 60 countries.
Engineered for high-quality prints and fine detail the Z4 produces brilliant color well logs at a standard 1200 dpi or up to 2400 x 600 dpi (4800 Color Quality). Built to last and design to print well logs anywhere, this commercial-grade printer includes support and first year on-site warranty in over 70 countries. 
Overview
Neuralog Z4 ensures easy operation and fast printing of color well logs and office documents. With a large touch screen panel, a built-in paper feeder for accurate alignment, and speeds of up to 55 feet per minute, well logs are produced quickly improving overall productivity.
Fast well log printer with speeds up to 11 inches per second

Automatic media handling including cutting, loading, and folding of well logs

The industry's most advanced laser technology

 

Microfine toner for exceptional speed, image clarity, and sustainability

High resolution at 1200 x 1200 dpi or 4800 Color Quality (2400 x 600 dpi) for fine detail

Eco-friendly features include global toner cartridge recycling program, energy-saving options, high-yield consumables, and multiple environmental certifications including Energy Star®, EPEAT®, and Blue Angel

 
NeuraView software is included with the printer to provide everything you need to print well logs in industry standard formats. With NeuraView you can scroll, zoom, crop, and rotate your well log image. 
Specifications