Neuralog has always understood the importance of volunteering and participating in the community and beyond to help those in need. While Neuralog supports both large and small businesses by providing affordable software and tools, the company also feels led to giveback even more. Owners of Neuralog, Kenneth and Sherry Land, want their company to be an example to others. They are proud of the selflessness and compassion they see in their employees, and hope that the combined efforts of Neuralog's charity work will not only provide relief to the charities they support, but inspire others to continue to give back to those in need.
Neuralog is re-purposing its fleet of Stratasys F170 digital 3D printers to produce a component for face shields for the greater Houston community in an ongoing effort to defeat the COVID-19 virus. In conjunction with an effort by TXRXlabs, a local non-profit makerspace, and other local businesses, Neuralog is helping supply the critical face shield component. Face Shields are a type of Personal Protective Equipment (PPE) needed by hospitals and front line care providers. TXRXlabs have supplied the downloadable 3D models needed to print this Face Shield component. NeuraLabel, and other companies with access to 3D printers, print the component in-house, and deliver it to TXRX who then adds a clear face shield visor, completes the product, and readies it for distribution. In addition to face masks, Neuralog is helping to stop the effects of COVID-19 by selling continuous label printers for chemical, medical, foods, and many other industries.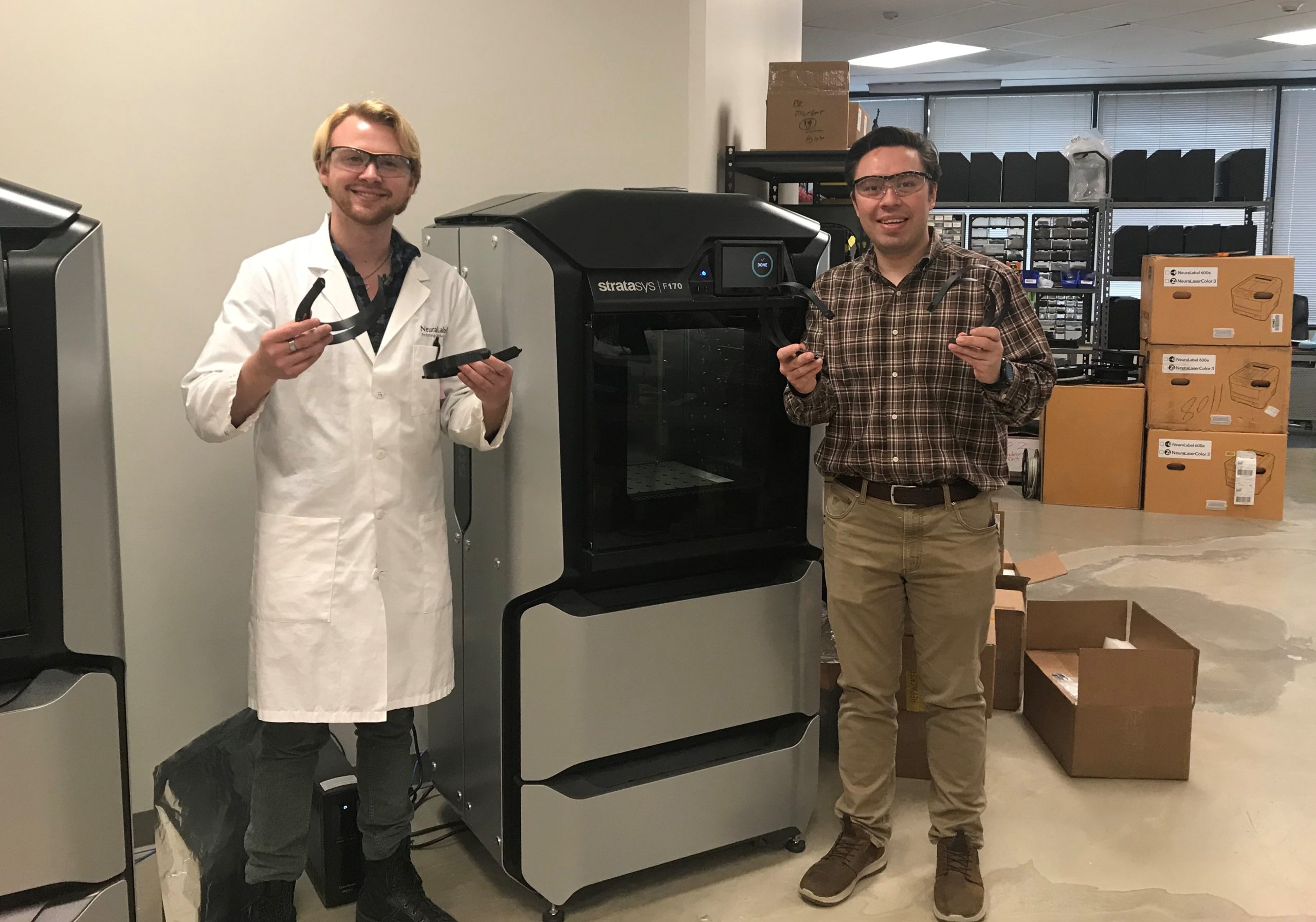 Every Christmas season, Neuralog employees gather at the Marine Toys for Tots distribution center in Houston to volunteer. The Marine Toys for Tots Foundation was organized by the United States Marines Corps. Its mission is to collect and distribute new toys to children whose families are in unfortunate situations. Employees help pass out these toys and gifts to different families. Neuralog also sponsors a particular family each Christmas, in which they buy gifts together for the children in need. It is an important way to come together as a company and bring some Christmas joy to children across the Houston area.
Neuralog offers many paid internships to students in both the high school and college levels. Throughout these internships, Neuralog aims to provide students with technical knowledge that may be applied in various engineering or computer science related fields, as well as the work ethic and problem solving skills necessary for any future career. Many of these students go on to continue their career at Neuralog or a pursue a job with another valued technical company. 
Additionally, Neuralog supports college students by donating licenses to Texas A&M, UT Austin, and other colleges for geology graduate students to use in Research and Development. Owners Kenneth and Sherry Land are Texas A&M alumni from the class of 1987 and are proud to help future Aggies and students from all schools and universities in their paths to success.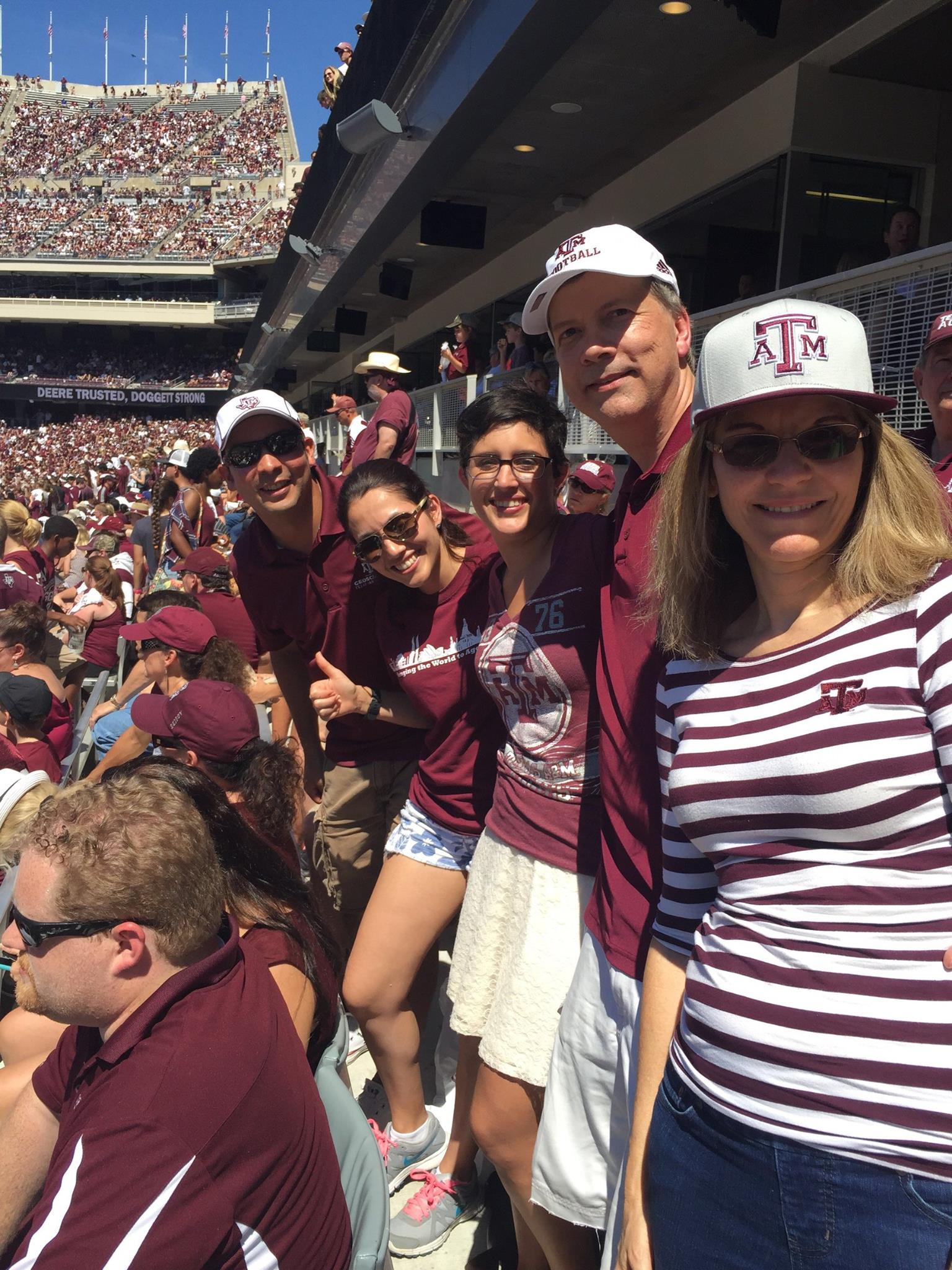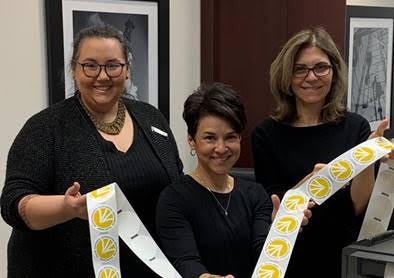 Houston, Texas has some of the highest numbers sex trafficking cases in the United States. Elijah Rising, located in Houston, is an organization founded "to end sex trafficking through prayer, awareness, intervention, and restoration." The funds donated go to reaching victims of sex trafficking and providing them a way out through therapy, safe living arrangements, and opportunities towards training and employment away from sexual exploitation. Neuralog owners, Sherry and Kenneth Land, feel most passionate about their work with this charity. While attending a gala with other Neuralog staff, a speaker from Elijah Rising came on stage asking for monetary donations and, specifically, a printer. The charity sells candles and various items as a form of alternative fundraising and needed a printer to make labels for their products. Feeling moved, Mr. and Mrs. Land contacted the charity and donated a NeuraLabel 300x printer for the cause. Neuralog continues to provide them supplies such ink and labels. Items can be purchased at shop.elijahrising.org, where 100% of purchases and donations go directly to supporting sex traffic survivors.
When new employee Jamie Powers contracted a life-threatening form of brain cancer, Neuralog was quick to offer support to Jamie and his family during his fight against the disease. In March 2019, the staff of Neuralog met in downtown Houston to join his family in the 17th annual Run for the Rose. Run for the Rose is a 5k walk or run designed to raise money and awareness for those battling brain cancer. Unfortunetly, Jamie passed away on May 5th, 2019. He was an inspiration and will be missed always.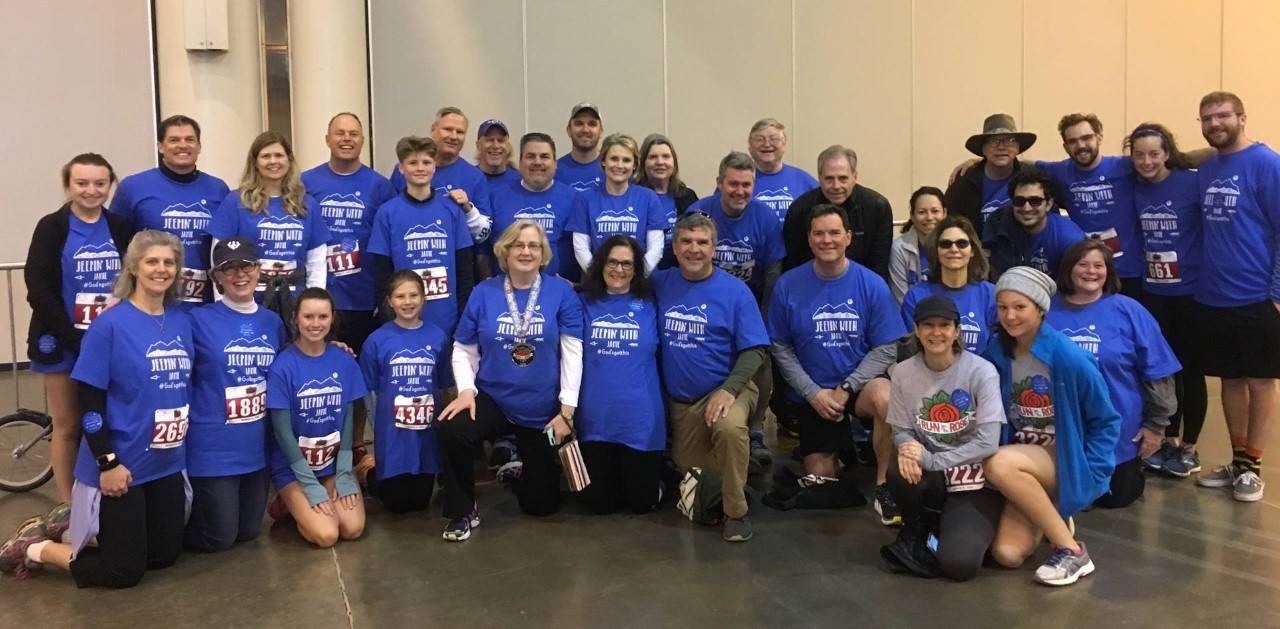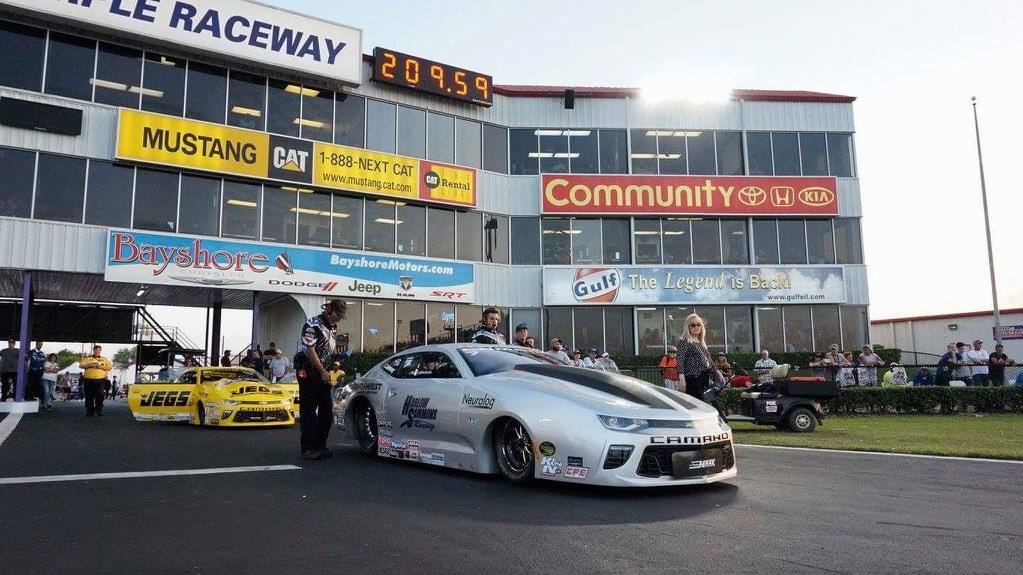 For several years, Neuralog has sponsored race car driver Chris McGaha in the National Hot Rod Association Spring Nationals. Chris McGaha holds eight career wins in drag racing and has been placed in over 11 final rounds. Neuralog provides tickets for their employees and customers and their guests to attend the race and even get some backstage action. Neuralog's logo shines proudly on McGaha's race car, zooming by at speeds over 200 mph. Attending and sponsoring these races is a way for Neuralog to celebrate an iconic sport in the culture and community, while also letting their employees have some well-deserved fun.