High Performance Personal Well Log Printer

Neuralog 300x Desktop Well Log Printer is the latest breakthrough in well log printing technology. With high speeds, outstanding print quality, and a small footprint, the 300x delivers well log prints right to your desktop. Now your personal desktop printer can print your important well logs along with your standard office documents.
The 300x utilizes a full page width printhead capable of printing at a speedy 14 inches per second while producing bold streak-free long lasting images. Easy to use with interactive display, simple media loading, and direct print ability from your preferred well log application or raster viewer.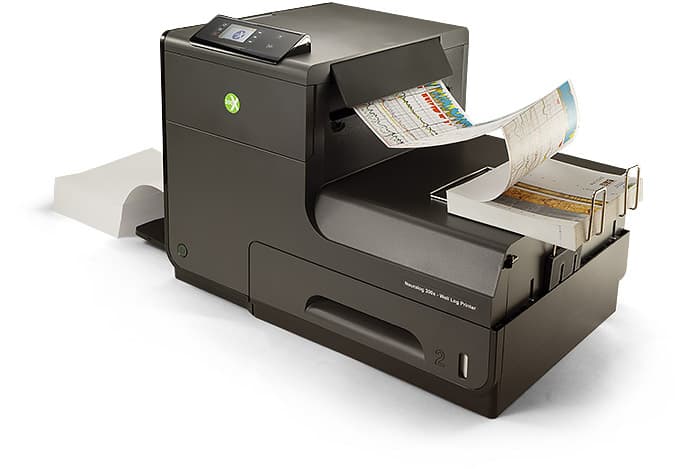 Designed and built in partnership with HP, the Neuralog 300x is built on state-of-the-art HP PageWide Technology. With a page wide array of over 42,000 individual ink nozzles, this innovative technology prints in a single pass at the fastest speeds of any well log printer in existence, producing prints with uniformity of weight, speed and trajectory. Simply said, the Neuralog 300x well log printer is the fastest and highest quality ink-based option on the market.
Overview
NeuraLog 300x is a high speed, high-quality desktop well log printer that delivers your logs quickly and efficiently.  Its straightforward design makes well log printing as simple as any other office document printing.
–       Fastest well log printer available at up to 20 inches per second
–       Printer is small enough to sit on your desktop as an integrated part of your work space
–       Precise and high quality well log prints without the tractor feed
–       High speed processing and fast delivery makes printing almost instantaneous
–       Single step paper loading and self stacking makes printer ergonomically friendly
–       High quality water resistant inks are pen and pencil friendly
Specifications
300X WELL LOG PRINTER SPECIFICATIONS*
Color and B&W Speed
Up to 14 inches per second for full-scale well log printing
Media Type**
Full Scale – 8.5″ wide
Half Scale – 5″ wide
Letter & A4 for Well Reports, Duplex
Max Print Resolution
300 or 600 dpi for normal well log printing
Up to 2400 x 1200 dpi on special media
Interfaces
Network Ethernet and USB
Ink Cartridges

Durable Neuralog pigment inks
9,200 estimated page yield (Black)
6,600 estimated page yield (Cyan, Magenta, Yellow)

Processor/Memory
792MHz  512MB on board RAM
Size (inches)
Weight (pounds)
Print Engine
20.3W x 15.7H x 15D
37.8 lbs
Electrical
Built-in Universal 100v to 240v
*Specifications subject to change.
**Neuralog's paper has undergone rigorous testing in our engineering facility. We recommend its use for all well log printing.
Evaluate and display all available geological data to efficiently present the total play.