Well Log Printer Standard Warranty

Neuralog 300x Well Log Printer Standard Warranty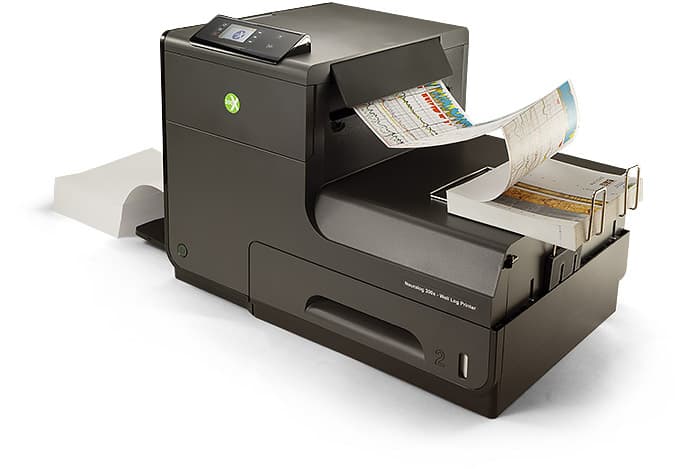 Except as otherwise advised in writing by Neuralog LP ("Manufacturer"), Manufacturer warrants the Neuralog 300x
Printer ("Printer") furnished under this agreement will be free from failures due to defects in material and workmanship for a period of 12 months from the invoice date ("Warranty Period"), when Printer is installed, repaired, maintained and used in accordance with Manufacturer's operating instructions and procedures. MANUFACTURER DISCLAIMS ANY AND ALL OTHER WARRANTIES, EXPRESS OR IMPLIED, REGARDING THE PRINTER OR SUCH SERVICES, INCLUDING, WITHOUT LIMITATION, ANY WARRANTY OF MERCHANTABILITY OR FITNESS FOR A PARTICULAR PURPOSE.
This Warranty shall be voided by any use of the Printer with parts or consumables not provided by Neuralog LP, or for purposes or in a manner other than normal operation. Notwithstanding any provision to the contrary contained herein, the Warranty does not apply to: (1) any unit without a valid serial number; (2) any consumable parts such as ink cartridges and duplex module; (3) damage resulting from shipment, mishandling, misapplication, faulty installation, incompatible network setup, improper maintenance, line power faults, maladjustment of consumer controls, installation or set-up adjustments or failure to follow Neuralog instruction; (4) cosmetic damage; (5) damage due to acts of God, accident, negligence, misuse or abuse; or (6) modification of the printer by anyone other than Manufacturer. End user shall comply with all terms contained in the Neuralog 300x Operator's Manual for normal printer operation.
In the event of any breach of the foregoing warranties, Manufacturer's sole obligation and End User's exclusive remedy shall be the repair or replacement of the Printer as provided for herein. MANUFACTURER   SHALL NOT BE LIABLE FOR ANY DEFECTS, DAMAGES, CLAIMS, OR INJURIES CAUSED BY, ARISING OUT OF OR RELATED TO, USE OR PERFORMANCE OF THE PRINTER OR THE SERVICES PROVIDED IN RELATION THERETO, except to the extent Manufacturer may be liable for actual damages in an amount not to exceed the amount End User paid for the Printer at the time of its original purchase. UNDER NO CIRCUMSTANCES, WILL MANUFACTURER BE LIABLE FOR ANY DIRECT, CONSEQUENTIAL, INCIDENTAL, EXEMPLARY OR OTHER SPECIAL DAMAGES ARISING OUT OF OR RELATED TO THE PRINTER, ITS USE, ITS FAILURE TO OPERATE AND ITS RELATED SERVICE. Such limitation on liability shall apply, even if Manufacturer has been advised of the possibility of such damages.
Repairs
Procedure
All requests for support must be submitted to support@neuralog.com or received via phone at +1 (281) 240-2525. The End User will receive a response from our technical support team within one business day. Our technical support team will engage in troubleshooting related to the printer based on the End User's report and may require the End User to provide additional information and/or testing regarding product failure. Repairs will be provided according to the product's current warranty (see below).
Neuralog
300x
Standard
Return-to-Depot
Warranty
This warranty is included with all printers for one year from the purchase date.
If Neuralog's technical support team determines that repairs are necessary to restore the unit to normal operation, the End User will be required to ship the printer in its original packaging to Manufacturer at End  User's expense. The Manufacturer will then make the necessary repairs and ship the unit back to the End User at the Manufacturer's expense. If the unit is unable to be repaired, the End User will receive a credit for the remainder of the warranty contact towards a purchase of a new printing solution.
Optional
Neuralog
On-Site
Repair
W
ARRANTY
Optional one-year and two-year on-site repair warranties are available for purchase, which entitle the End User to receive on-site break/fix repair service.
If repairs are necessary to restore to normal operation, Neuralog will schedule an on-site visit so that a technical support specialist can make the necessary repairs. If the unit is unable to be repaired, the End User will receive a credit for the remainder of the warranty contact towards a purchase of a new printing solution.  
Contact Neuralog LP for more information about on-site repair warranty options at +1 (281) 240-2525.
Response Times
Neuralog will respond to service requests to provide an initial troubleshooting assessment within one business day. Units being returned by the End User to the Manufacturer must arrive within 10 business days  of request by Manufacturer. 
Failure to print with authentic Neuralog products and media will VOID THIS WARRANTY.

For any additional warranty questions, please contact our support team at +1 (281) 240-2525 or via email at support@neuralog.com.