The team at Neuralog is proud to announce the release of Neuralog Desktop. This new v2020 Release includes a number of enhancements and improvements in integration with other Neuralog software products and user experience.
Visit our Support Page to view the Latest Release Notes or to Request a Desktop Update.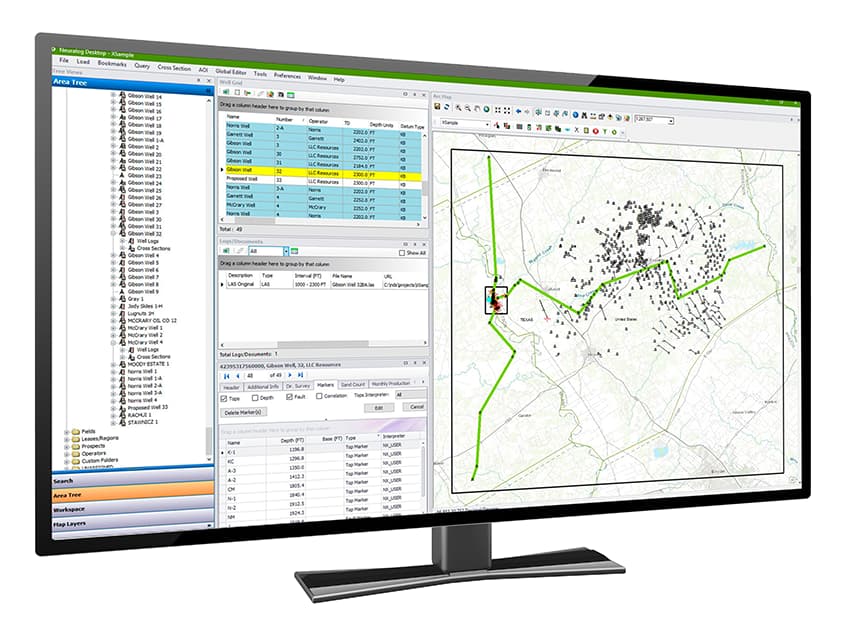 Support for Blue Marble GeoCalc
Desktop now runs all coordinate point projections using Blue Marble GeoCalc. With the 2020 version of Desktop, users without an ESRI subscription can import well location in any projection and reproject to WGS84 or other geographic coordinate systems. This release also allows users to reproject well location information for display purposes.
Neuralog Curve Tool
The Neuralog Curve Tool is compatible with Desktop as an update tool under the LAS loader, and the Curve Tool is now fully functional as a stand-alone application.
Additional integration and user experience improvements can be found in the Latest Release Notes for Desktop.
Neuralog Desktop is one of the integrated modules of Neuralog Pro, an all-in-one system (currently available for users in Canada and the U.S.), providing access to all Neuralog software modules in one subscription license. With Neuralog Pro you can organize your data efficiently and accurately to streamline your entire E&P workflow. Ideal for independents and enterprises that need quick, easy access to their geological data.
Contact us for more information on Desktop and how it will enable your organization to manage project, E&P documents, and database information in an easy-to-use map interface.
Stay Safe!
Team Neuralog